Prof. Dr. Jan LINNROS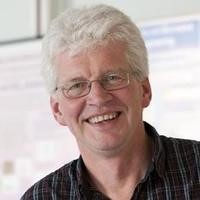 Royal Institute of Technology (KTH), Stockholm, Sweden, EU
Present position: Full professor at Royal Institute of Technology (KTH), Stockholm, Sweden (EU)
Specialization:Silicon nanostructures and Nanofabrication methods
At the NANOCON 2015 conference Prof. Linnros will deliver the invited lecture at the session A - Nanomaterials for electronic, magnetic and optic applications; carbon nanostructures, and quantum dots.
Education and Professional Track:
Jan Linnros (*1953) received his Ph.D. in Physics (ion beam processing of materials) from Chalmers University of Technology (Göteborg, Sweden, EU) in 1986. After a post-doc at Bell Labs, Murray Hill, he joined the Swedish Institute of Microelectronics in Stockholm to work on semiconductor material and device characterization. In 1993 he accepted a research position at Royal Institute of Technology and was appointed full professor in 2001. He is an active teacher and initiated/headed a master program in Nanoelectronics/Nanotechnology.
Research interests:
Current research interests include: silicon nanostructures such as nanocrystals, nanowires, nanopores and associated nanofabrication methods including electrochemical etching and nanolithography, as well as X-ray imaging techniques.
Recent projects include the use of silicon nanostructures in bio-molecule sensing (nanowires) and DNA sequencing (nanopores) and for modifying surface properties. A main scientific break-through has been PL spectroscopy of individual silicon quantum dots.
Publications and academic output:
Refereed Int. Journals/Conference Proceedings/patents ~200/1
H-index/totalcitations, Web of Science, Oct 2014, 176 papers 29/3278
H-index/totalscitations, Google Scholar, Oct 2014, 217 papers 34/4264
Supervising of Ph.D. students / diploma works ~30
Invited lecturer, Enrico Fermi summer school of physics, Jul -98
Invited lecturer, Nanotechnologies and nanoscience at UIMP, Valencia, 2003
Invited lecturer, Science and Technology at Nanoscale, IUVSTA, Czechia, 2005
Invited lecturer, Advanced materials and technologies, Palanga, 2007
Invited talks since 2001 ~35
Entrepeneurial achievements:
Winner Venture cup 2006, part 1 (with Xavier Badel, Bo Hammarlund)
Cofounder (2006) of a startup company 'Scint-X', based on an X-ray scintillating screen imaging detector for which we hold a patent, now 6 employees.
Cofounder (2011) of a startup company 'Spinn-Y', company based on the invention of an electron spin filter.
Scint-X AB, board member, 2007 - 2011
Research ID of Prof. Linnros: https://www.kth.se/social/files/546f7d81f276546f4e0a3169/CV-Linnros.pdf