prof. Dr. Louis E. BRUS, Nobel Prize in Chemistry, 2023
H-Index: 119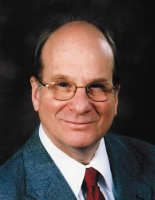 Columbia University, New York, U.S.A.
Position: Professor at the Columbia University, Chemistry Department, New York, U.S.A.
Specialization: Physical chemistry of materials, interfaces, nanocrystals, and nanotubes, especially in relation to optical and electronic properties. He is the discoverer of the colloidal semi-conductor nanocrystals known as quantum dots.

Education:
Louis E. Brus (born 1943 in Cleveland, U.S.A.) received his BA in Chemical Physics (magna cum laude), Rice University in 1965.
Navy ROTC student; commissioned into the regular United States Navy in 1965. Active Duty delayed for Graduate School.
Ph.D. in Chemical Physics, Columbia University 1969. Advisor: Richard Bersohn
Professional Experience:
Lieutenant USN 1969-1973, at the U.S. Naval Research Laboratory, Washington DC
Research in the solid state and chemistry divisions as Scientific Staff Officer.
In 1973, L. E. Brus joined AT&T Bell Laboratories(Murray Hill, NJ), where he did the work that led to the discovery of quantum dots. In AT&T Bell Laboratorieshe works at the position of Member of Technical Staff (1973-1984) and as a distinguished Member of Technical Staff (1984-1996).
In 1996, L. E. Brus left Bell Labs and joined the faculty in the Department of Chemistry at the Columbia University. From July 1997. At the Columbia University he works as a professor of Chemical Engineering and Applied Chemistry. In the period 2009-2014 he worked as the co-director of Columbia DOE EFRC Energy Research Center.
Awards and Honors:
NSF Predoctoral Fellow 1966-1969
U.S. Naval Research Laboratory Award for Best Paper in Chemistry (with J. R. McDonald, Jr.) 1973
Elected Fellow, American Physical Society 1980
Herman Bloch Award, "For Scientific Excellence in Industry", University of Chicago, 1995
Elected Fellow, American Academy of Arts and Sciences 1998
Irving Langmuir Prize in Chemical Physics, from the American Physical Society 2001
Elected to the U. S. National Academy of Sciences 2004
Chemistry of Materials Prize from the American Chemical Society 2005
R. W. Wood Prize from the Optical Society of America (with A. Ekimov and A. Efros) 2006
Inaugural Kavli Prize in Nanoscience (with S. Iijima) 2008
J. Willard Gibbs Medal from the American Chemical Society (Chicago Section) 2009
Elected foreign member of the Norwegian Academy of Science and Letters 2009
US National Academy of Sciences Prize in the Chemical Sciences 2010
R. T. Major Medal from Merck and University of Connecticut 2010
Distinguished Alumnus Award from Rice University 2010
Peter Debye Award in Physical Chemistry from the American Chemical Society 2011
Bower Award and Prize for Achievement in Science from the Franklin Institute. Given in the area of "Nanochemistry" in 2012
Detail CV on the website: http://www.columbia.edu/cu/chemistry/fac-bios/brus/group/pdf-files/CV_for_website_2012.pdf